Double Diplôme Lyon3-Monash University
Master of Letters (Translation Studies)
Master mention Langues Etrangères Appliquées spécialité Langues-Droit-Gestion
Master mention Langues Cultures Etrangères Spécialité Etudes Anglophones
Introduction
Monash University (Melbourne) and the University of Lyon (Jean Moulin, France) are pleased to announce a new degree, which is the result of collaboration between
Monash Translation Studies program
and
Jean
Moulin Faculty of Languages.
Aims
The new double Master is aimed at both
F
rench and Australian students.
Its objective is the
training of future translators
, working in both language directions, English to French or French to English. Courses are taught collaboratively by
academics and by professional translators
, and are based both on theory and practice.
The training, both academic and professional, is particularly adapted to the requirements of this multi-faceted profession, at the crossroads between numerous professional fields.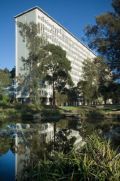 Bilingual and Professional Training
Eligible students follow
courses in two languages
(English and French) and are totally immersed in two cultures, as they spend a full year in Australia and a full year in France.
Throughout these two years, they will undertake
practical training
with practitioners of this industry (professional translators, translation agencies, language service providers, etc.), as well as with French and/or Australian companies that need such services. This work experience should provide them with key contacts and excellent opportunities for their future career.
First year (M1) in Australia
Eligible students spend the first year (M1 - 2 semesters) in Australia, at Monash University, within the Translation Studies Program which provides qualification to pursue a career as a
professional translator
and whose
course is approved by NAATI
(National Accreditation Authority for Translators and Interpreters).
They enrol in 4 translation units, structured around core
seminars
(in English) for all students enrolled in the Master, and
language-specific workshops
(in this case English/French).
M1 total: 48 points (or 60 ects).
Second year (M2) in France
Then, students spend the second year (M2 - 2 semesters) in Lyon, France, where they choose units within Jean Moulin University English Studies department (in either LCE or LEA Masters) and write their
master's thesis
in the second semester. This thesis can either be a
research thesis
, or a
professional thesis
written after undertaking an
internship over several months within a company.
M2 total: 48 points (or 60 ects).
On completion
At the end of the course, on successful completion of both academic programs, students obtain two distinct degrees: the
Master of Letters (Translation Studies)
awarded by Monash University and the
Master of English Studies or of Applied Foreign Languages
awarded by Jean Moulin University.
Courses are run in Australia from July to June (M1) and in France from September to June (M2) and will
start in July 2009
.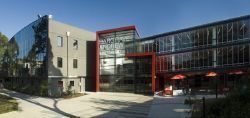 Eligibility Requirements
For further information on the eligibility requirements or on the course curriculum of the double Master, please contact:
Jean Moulin University - Lyon III :
Dr. Denis Jamet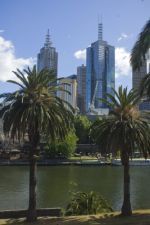 Head of the English Studies Department
denis.jamet@univ-lyon3.fr
Monash University, Melbourne :
Marc Orlando,
Translation and Interpreting Studies/French Studies
Marc.Orlando@arts.monash.edu.au
Or visit the following websites:
http://facdeslangues.univ-lyon3.fr
http://www.arts.monash.edu.au/translation-interpreting/
Last updated: July 5, 2011